Are you seeking for ways to make income or save money during the Coronavirus outbreak? In this blog, learn how to build a website easily, and at the end of this article, you'll discover methods that can help you achieve your financial goals during this pandemic.
The majority of the people in the world are affected by coronavirus pandemic. Well, it's not yet the end of your career, you can still make money by transitioning to digital.
How? There's a lot of ways to generate income through the website:
Affiliate Marketing – normally you can earn money by the commission. A lot of merchants who is willing to pay a percentage for every sale you put into the company. Let's say you sign up as an affiliate marketer at Amazon.  You should able to get a unique url in order to market their website and if someone buy a product on Amazon using your link then you can earn a kickback from them.
B2B or B2c Selling – another way of making money is selling products and services to your website itself.
Adsense – You can start writing blogs related to your hobby and sign up for Google Adsense. If someone clicks an ad on your website, you will get a $ depending on the geographical location of your audience.
So what is a website?
A website is usually used to find your brand, business online from search engines like Google, Yahoo (you name it!). Some business-minded and tech-savvy people have already owned a digital version of their brand to keep their online presence.
In this guide, I will walk you through how to build a website in just a few minutes. You don't need to be a web developer, just follow the steps below :
The Step-by-Step Guide on How to Build a Website: 
Step 1: Find a domain
Note: This step is only meant for GoDaddy.
You need to have a domain and to do that look for a domain provider. (In this case, we'll use GoDaddy).
Search for a perfect domain.
Then click Add to cart button.
Tap Continue to cart.
Set a span of years when would you like your domain to renew annually.
Fill in your billing information.
Select a paying method.
Click 'Continue Purchase'.
Click the drop-down menu.
Select 'My Products'.
Check if the domain that you bought is enlisted there.
Step 2: Look for a hosting provider
Note: This method is intended for SiteGorund only.
GoDaddy has a hosting provider but there are other sites that are way cheaper such as SiteGround.
Click 'Get Started' under Web Hosting.
Choose a plan that suits for you.
Choose 'I already have a domain'
Enter your domain.
Then click 'Proceed'.
Fill all the information asked. (Account, Client and Payment Information).
In the Purchase Information section, fill up everything that is asked and choose a duration up until what period you would want your Hosting services to last.
In the bottom part, make sure to mark the agreements checked.
And click 'Pay Now'.
Now, once everything is done, log in.
Click the 'Website' tab.
Tap the 'New Website' button.
Select the 'Existing Domain'.
Then enter the domain that you bought.
Hit the 'Continue' button.
After completing that process, redirect to 'Websites' again and you'll see your website details. 
Click 'Site Tools'.
The Name Servers should match your Domain.
Go back to GoDaddy
In the section of your domain, click 'Manage'.
Scroll down and select 'Manage DNS'.
 
1. Choose a domain
Domain is your official identity to get found on Google e.g bookwormhead.com. In order to own your preferred domain, you need to buy this from a legit domain providers and this requires minimal yearly payment.
Sign up to godaddy.com and choose a domain
2. Choose a host
In this case, I encourage to use Siteground for 24/7 support and no hidden fee services e.g:
You can have a secured website (https:) for FREE
You can setup your professional email address for FREE (

[email protected]

)
They have complimentary monthly backup
There tools to speed up your website is FREE to use.
The above features need extra fee in Godaddy that's why I recommend to separate your hosting Provider.
If you're ready to use Siteground, then simply signup here!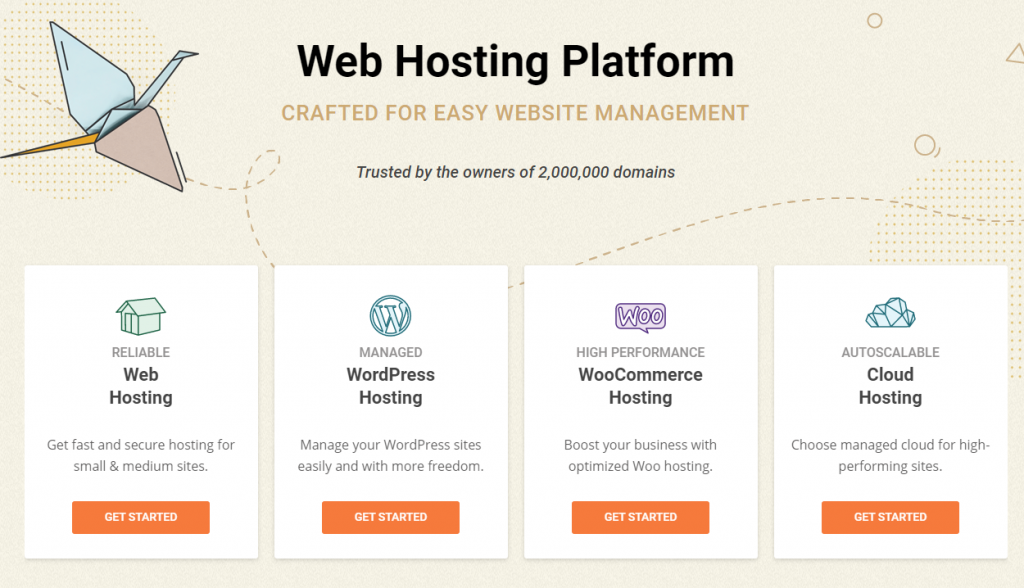 Note: After you finish the registration, make sure you point the nameserver of your domain to Siteground. Kindly check the above video for detailed guide.
3. Install A CMS Platform
Most of the hosting provider has already a built-in WordPress installation. Simply go to WordPress section, click the install and manage then choose a domain where you want to install the WordPress file.
4. Bonus: Create Your Professional Email Address
What I really like about Siteground is it doesn't require you additional fee to create an professional email address. In order to do that, simply go to Email Section > Actions > Fill in your preferred email address and password then hit the Create orange button.
If you want to redirect your email address e.g [email protected] to your gmail, you can use POP3 and SMTP Port. I have wrote a tutorial on How To Forward Domain Email To Gmail Using Forwarding | SMTP | POP3