Method 1: Custom email Addresses
To do any auto email forwarding, you need to set your hosting provider email settings. Let's say you are using Siteground, just go to Email > Accounts to create a custom email address. Then look for email configuration info to see what incoming server, outcoming server and port that you need to use to redirect email addresses to gmail.

Method 2: Reply as or send as using your custom email addresses in Gmail
Normally, you can only use @gmail extension on your Gmail client settings and if you want to in tack all your custom email addresses in one place like Gmail, you need to setup the SMTP. To import a domain email address, click the gear icons > Settings > Accounts and Imports > look for send as > Add another email address then follow the wizard instruction to complete the process.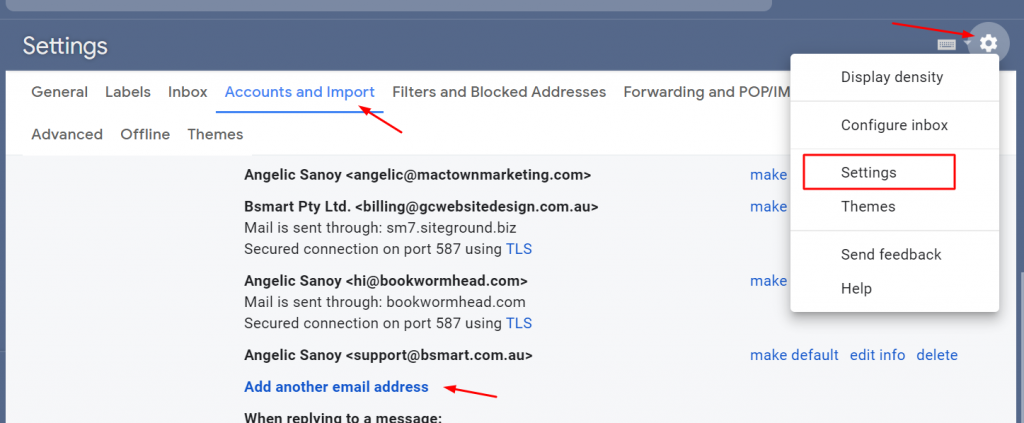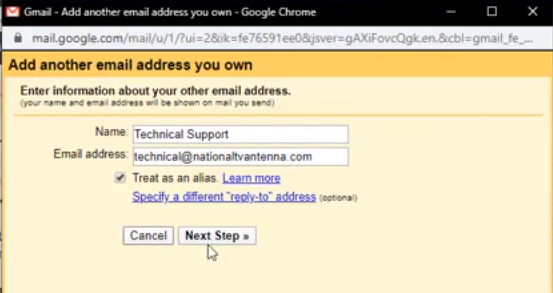 These are the following details I used during the configuration:
Name: Your Name
Email Address: [email protected]
Check the "Treat as an alias"
STMP Servier:gsgp1017.siteground.asia
Username: [email protected]
Password: yourpassword
Port: 995
Choose the "Secured connection using TLS(recommended)
Note: You will ask a verification on the last process. To get the code, go back to Siteground and login to webmail.
Method 4: Forward All the Emails From Your Server to Gmail Using  SMTP
The process with SMTP is similar to POP3, just click the Add a mail account  under Check mail from other accounts: These are the following details I use:
Check the following:
Check the Import emails from my other account (POP3)
Always use a secured connection (SSL) when retrieve email
Label incoming messages