How to recall mail in Outlook is a question brought on by colleague that brings my intention. We all have mistakes from time-to-time, so I decided it was worth Statistik beratung coming up with some tutorials for Outlook users who want to undo their actions.
How to recall an email in outlook web
Recalling feature in Outlook web is not available but you can set a sending delay up to 10 seconds with an options to undo your actions. See the tutorial for reference.
Recall Email Outlook 365
Note that the original email thread will still sit in your client's inbox, though you can use the recall feature in Outlook 365 app to notify the client that there's an updated thread on this email.
Prequsite to unlock the recall outlook feature

You need to have a Microsoft Exchange license.
Here's the following steps on how to recall mail in outlook: 
Go to your sent items folder
Double-click the section to open the body of the email
Find the Recall feature. Take note that Outlook Layout view has two options named "Classic Ribbon" and "Simplified Ribbon" and recall this message feature is positioned differently.
To find the recall feature, go to:

Simplified Ribbon Layout: Click the three dots > Actions > Recall this message
Classic Ribbon Layout > Click the paper icon located beside the Move icon > Recall this message.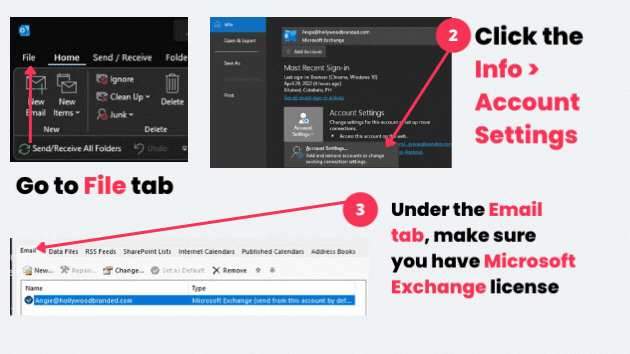 Tips on how to recall mail in outlook
If you're using the web version, I suggest maximizing the delay time to give you more time to review your email. On the flip side, add more details on your body thread so it's easy for the recipieint to understand that the message has a recall version.
Planning to move to Outlook 365? I have a tutorial How To Route Your Email Address To Office 365 Using MX Record