TikTok has been discovered to its awesome filter tools that can turn you into a poreless supermodel – they called this reality vs. social media expectation! But not all the time do you need to hide your impurities or your real skin tone color.  So in this tutorial, I'm going to walk you through the 3 easy steps on how to remove TikTok filters. On top of that, we will also cover the intriguing invisible filter.
Feel free to jump on the table of content to straightly go to the topic.
Steps On How To Remove TikTok Filter
There are 3 factors that add up extra filters on your camera at TikTok. Check the 3 steps below on how to disable them!
1. Removing TikTok Effect Frame
Open your TikTok account > Click the "Effect" frame located beside the Record icon
Set the Effect to NONE or simply press the circle grey icon.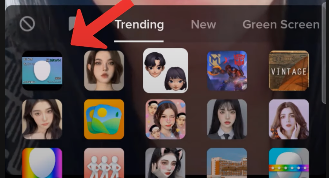 2 . Disable the Portrait and Landscape Filter in TikTok
Go to Filter section located at the top right corner of your phone
Set the Portrait and Landscape filter mode to NORMAL. See the difference in the screenshot below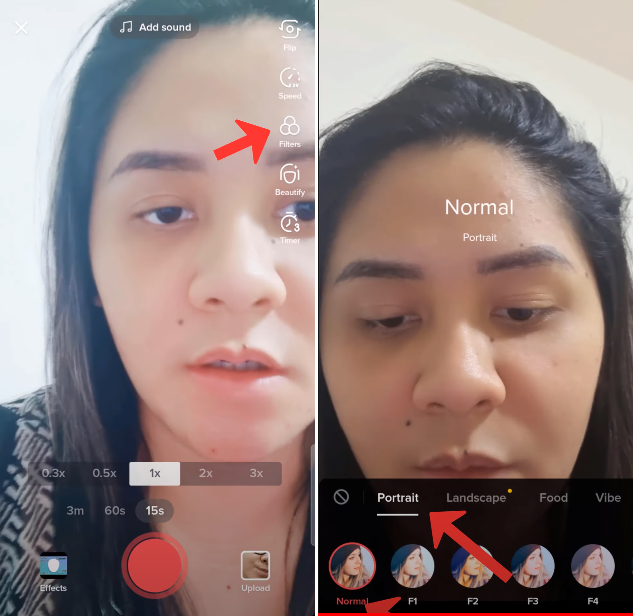 3.  Set All The Beautify Filters To Zero
If you want to remove the smoothness and contours on your Face, simply click the "Beautify" section
Hover to Face tab and adjust all the options like "Smooth" to zero
Do the same process in the Makeup tab, adjust the level to none.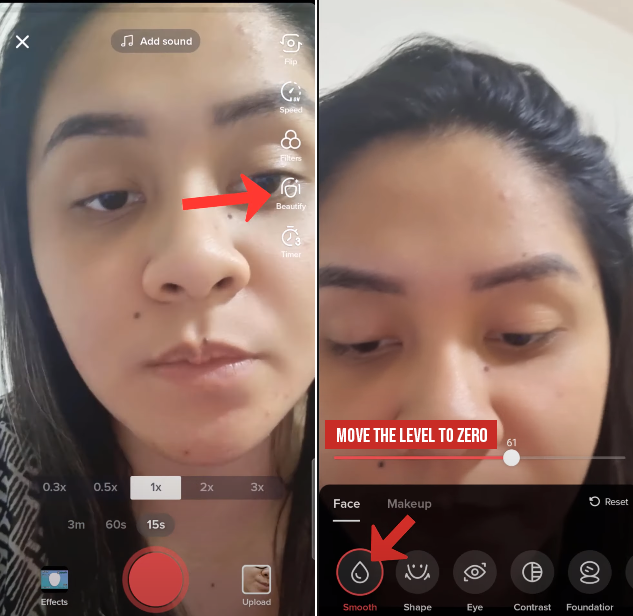 What is this "invisible filter" from TikTok?
The #invisiblechallenge TikTok has been a popular lately but it came under fire when people found ways to remove this supposed protection from their videos – leading TikTok creators express frustration at how easy such an action is in reality.
Still want to add an invisible TikTok Filter? Check the tutorial below.
Is it really possible to remove the invisible filter from TikTok?
Currently speaking, on YouTube, there are still several tutorials about removing the invisible filter. As of now, it is said that all of those are "fake" and are purely clickbait methods only. Trust us, the hacks won't work and you can no longer use this filter on Tiktok anymore.
Well, if one of you knows any other method about removing the invisible filter, comment below so that this article will be updated.
Want to know more tutorial related to TikTok hacks?
I created a blog about How To Save Tiktok Video Without Watermark