Invites On UpWork Is Getting Harder? It's Not If You Crack Their Server Algorithm
With over 12 million registered freelancers, do you believed getting invites on UpWork is so hard nowadays due to competition? The majority of newbies say "yes" but if you're just careful and keen enough in building your profile. Rest assured, you'll break their server.
For over 7 years in freelancing, UpWork is one of my rapid income generator and I usually get the best client(s) and impressive salary but in the middle of my outsourcing venture, I've been away from UpWork for almost 4 years but fortunately I am still getting invites from a different client(s) throughout the cloud. So how is that possible?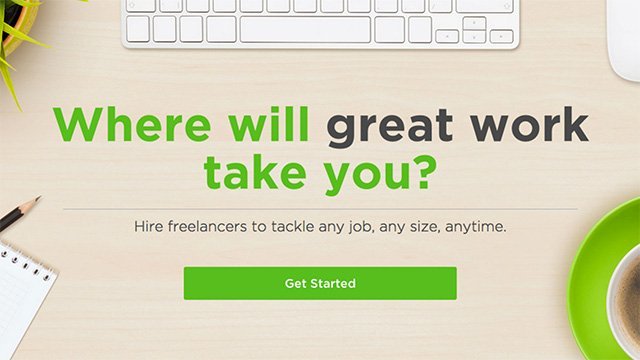 The Revelation……
You don't need to be geeky, it's just the matter of being smart so here are the top UpWork optimizer techniques that will improve your profile from knob to most competitive one.
Sections That You Need To Stress Out To Get More Invites On UpWork
You're Headline Speaks Who Your Strength –  Don't just write you're virtual assistant or a data encoder. Make it appealing as possible. How? Just add little spices, putting some adjective in your UpWork title is definitely a worth to try, you can always change your title every month for A/B testing.
Bad title: Virtual Assistant | Graphic Designer
Good Title:  Multi Talented Virtual Assistant With 6 Years Experience In Graphic Designing
They Love To See Your Face – UpWork has a newly released video feature. It's a big plus if you create a Video Resume, don't speak too much else make it short and brief.
Don't be afraid to show your achievement – If you have some achievements whether it's an offline or online, putting this on your UpWork profile is a major plus.
Breakdown what you do, UpWork has an enough space for you – this is the most strategy that freelancers always missed. UpWork is like a search engine so make sure you break down your skills and write possible keywords that you can do.
Let say, If you have any work related to the following, drop me a message!
Hubspot
WordPress
Data Entry
and many to mention
Make sure you always update your profile description for every new learning.
Show Them How Smart Are You – During your spare time, you can take a quiz in UpWork related to your strength. If you're good in Adobe, bring it on and take some Adobe quiz.
Certificates Impressed Them – There's a lot of FREE training that provides certificates. See the following below.
They Are Wondering What You Have Done So Far – A lot of freelancers always forget to update their portfolios (even me). Well, Just like Google, UpWork is your friend. Feed your profile with content and make sure that your portfolio has a keyword(s) that describe what you can do.
Related post:  Blogging Mistakes: 4 Common Practices That You Should Not Do When Starting A Blog