In every expertise, their's always a group of volunteers who are willing to share their ideas as a give back without expecting any return. On my side, there's a community called Devcon.
One day, when I was scrolling in social media I found the ads about DevCon Summit event near in our hometown. It's really interesting but there's always doubt back on my mind, Is it really worth to attend? I mean, this is a 1-day whole event. am I willing to exchange my 1-day workload for this summit?  Even my friend also asks me that question so here's the breakdown of the pros and cons of attending an event like DevCon.
Pros of attending DevCon Summit
If you're a business owner related to the tech industry and looking for manpower, I encourage you to participate as a sponsor. Theirs's a lot of ideal candidates and connection who are willing to help you out.
They will tackle topics that are helpful for aspiring developer. From Mobile Development, API, Cyber Security, Blockchain and many more. Although it doesn't involve hands-on coding, at least their giving the fundamental insights.
Aside from T-shirts and cute DevCon bags, There's a lot of souvenirs especially if you have participated in their Q&A. Lucky I got a lot of them.
More opportunity for aspiring developers. I even see sponsors who are giving FREE training, just to help you become competent.
It will help expand your network in your industry.
Cons Attending Events Like Devcon Summit
If you are looking for something a hands-on practice then this is not for you. Basically, this is a pure essential chit chat talk.
It's not FREE though I would say that your ticket is still "SULIT" because they do have a lot of giveaways. See all the giveaways we've got.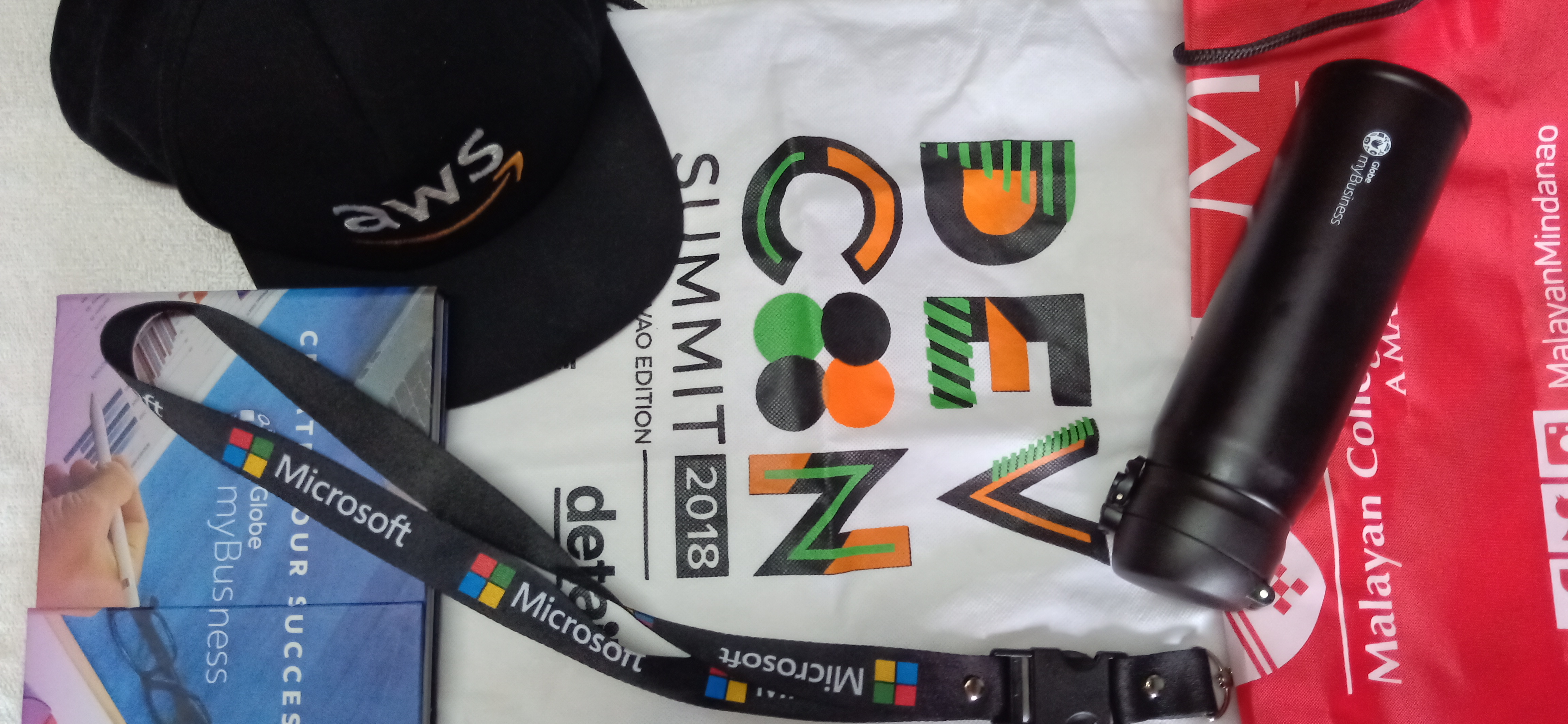 This is once in a blue moon event so better to attend.
Cheers. See you at the next Devcon Summit
Ways To Reach DevCon Community:
Facebook: @DevConDavao | @DevConPH
Website: www.devcon.ph